Universal Gas
Contractors, Inc
      Client Service is the Foundation of our Business
South Florida's
  #1 Installer
 A Florida Public
Utilities Certified
    Contractor
Universal Gas Contractors, Inc.         
9030 Bellhurst Way #121
West Palm Beach, FL 33411
Phone: (561) 422-0086
Fax: (561) 422-0105
Email: info@universalgascontractors.com
Call Today - (561) 422-0086
 Professional gas installation from the experts. Getting the
job done right the first time is the only way we do business. 
                        No waiting - No hassles
   FPU offers the GoodCents certified home program FREE to homebuilders. 
  We can  also customize a program to fit your needs.
Copyright 2008 Universal Gas Contractors, Inc.  All Rights Reserved.
                              Powered by Networld Online.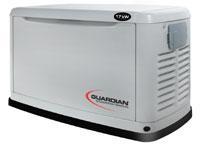 According to the US Department of Energy, 91% of the Natural Gas energy reaches the end user.

Only 29% of the Electric energy reaches the end user.

This costs everyone money!
                                   Environment

"Preserving our environment" is the theme of our industry.  Providing  clean burning natural gas can assist our nation in enhancing the air-quality and improve our quality of life!
Design -  Install -  Service
Double-click to edit text, or drag to move.